12th New Energy Vehicle International Forum 2022
May 24th-25th︱Shanghai China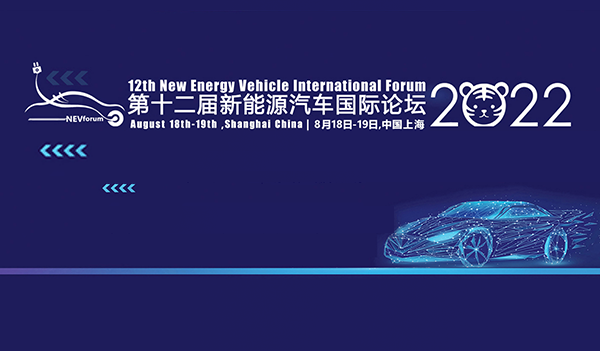 ---
In "Two Sessions" 2021, " Peak Carbon Dioxide Emissions " and "Carbon Neutral" were written into the government work report for the first time. The only way is to achieved " Peak Carbon Dioxide Emissions " firstly and then make the "carbon neutral" possible. At present, the economic development of various countries is closely related to carbon emissions and limiting carbon emissions is bound to have a significant impact on economic development, especially for China, which has relatively less oil and gas resources but relatively rich coal resources, the pressure of emission reduction is more severe. Therefore, the development of the new energy automotive industry to promote "Zero Emissions" is overwhelming.
Based on this, the 12th New Energy Vehicle International Forum 2022, held by China Star Consulting Company, will be held in Shanghai from May 24 to 25. With the theme of "Helping Zero Emission", the forum aims to create a most influential and forward-looking industrial exchange platform for global new energy vehicle participants to accompany the development of China's new energy vehicle industry. This forum is closely following the industry trend. The contents of the forum include the progress and technology of electrification of OEMs, battery, motor, and electronic control technology, powertrain technology, solid-state battery technology, battery safety protection technology, hybrid technology, fuel cell technology, thermal management, charging technology etc.
With the effort of all representatives present at the meeting, this forum will certainly be a grand meeting in new-energy vehicle industry. We hope to get your Company's support and we sincerely invite you to attend the forum.
Conference Structure:
DAY 1

(May 24th)

Morning

National Policy, OEM's Development Route and Technology

Afternoon

Sub Forum 1

Sub Forum 2

Power Battery Technology and Battery Thermal Management

Motor, Electric Control and System Integration Technology

DAY 2

(May 25th)

Morning

Power Battery Technology, BMS and Battery Safety

Motor, Electric Control and NEV Powertrain

Afternoon

Thermal Management & Hydrogen Fuel Cell Technology

Charging Facilities Construction and Charging Technology
You Cannot Afford To Miss:
Ø 2 Days of Content-Rich Sessions
Ø 50+ Esteemed and Professional Speakers
Ø 700+ attendees from 15+ Countries
Ø 300+ OEM participants
Ø Grand Award Ceremony
Hot Topics:
Ø OEMs' Electrification Status and Technologies
Ø The development strategy of OEMs on BEV/PHEV/MHEV/ FCV technology route
Ø Battery, Motor, Electronic Control Technologies
Ø Solid state battery technology
Ø Power battery pack Technology
Ø Safety protection technology and trend of battery pack
Ø Thermal management of power battery
Ø Battery cell technology
Ø Electric drive and powertrain of new energy vehicle
Ø Development and application of drive bridge technology
Ø Development plan, technical route and scheme of hybrid vehicle
Ø Thermal management technology
Ø Hydrogen fuel cell technology
Ø Charging Facilities and Charging Technology
---
Organizing Committee Contact:
Catherine TAN
Tel: +86(0)755-23300049
Email: catherine.tan@nevhx.com / catherine.tan@star-sz.com
Web: www.star-sz.com/nev