The 9th New Energy Vehicle International Forum 2020 had been Successfully Concluded
The 9th New Energy Vehicle International Forum 2020, organized by China Star Consulting Company, was held on August 27th-28th at Grand Madison Hotel (Kunshan Anting Motor City) has come to a satisfactory close. During the conference, a total of more than 30 authoritative guests at home and abroad conducted a two-day constructive and creative discussion on NEV Government Policy and OEM's Electrification Status, market trends, batteries, electric motors and controller technology, new energy vehicle powertrain, Power Battery Technology and Battery Thermal Management, Core Technology Innovation, Charging Infrastructure Construction and Hydrogen Fuel Cell Technology. The conference brought many bright spots, the atmosphere was unusually warm, and all the guests enjoyed it.
The organization of The 9th New Energy Vehicle International Forum 2020 has been widely concerned in the industry, and its growth and glory are inseparable from the strong support of all parties, so we would like to highly thank all the participants, sponsors and media friends for their support and participation.
The following are some live photos: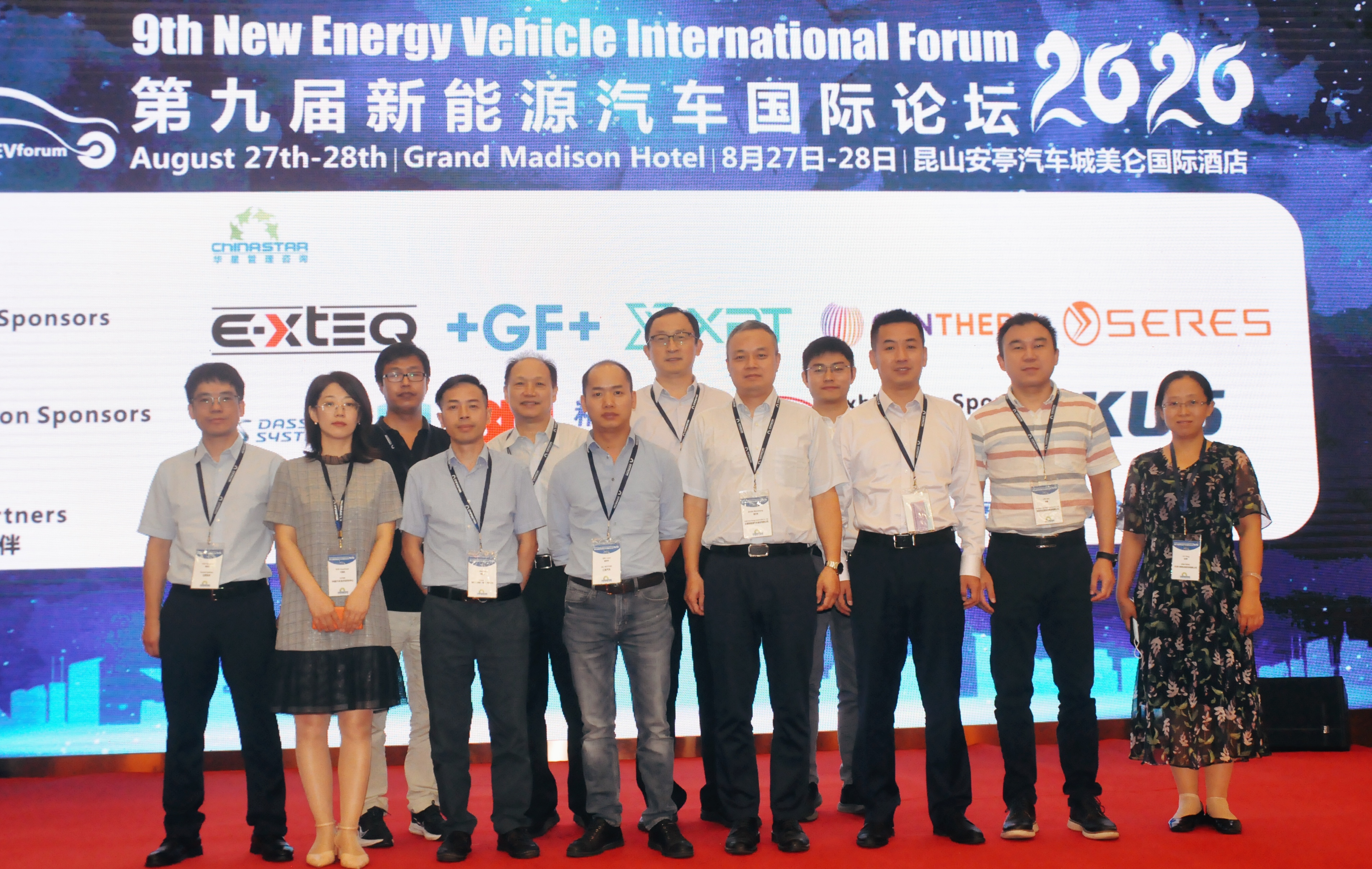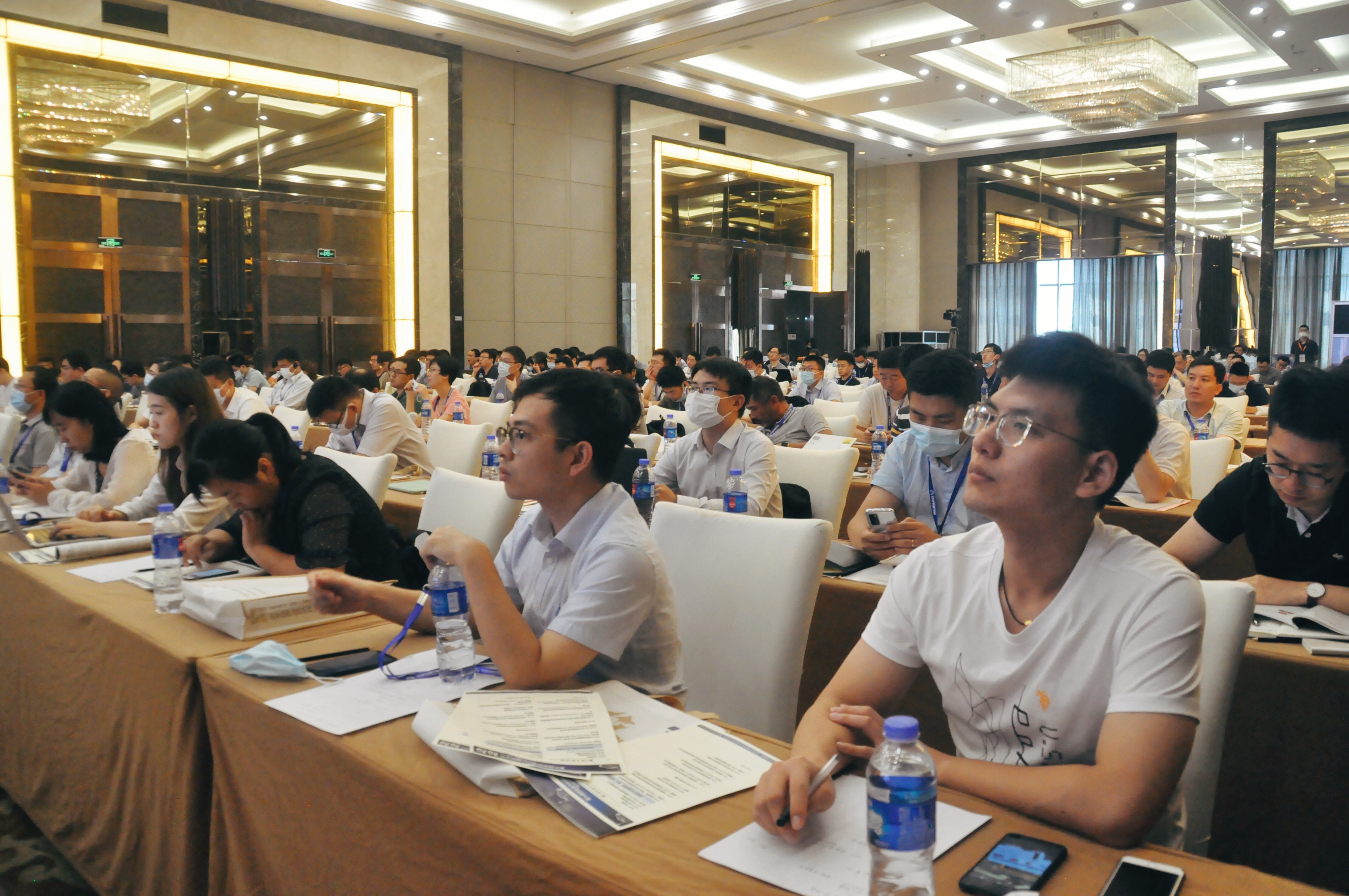 Some speakers gave a wonderful reports and speeches during the two-day conference.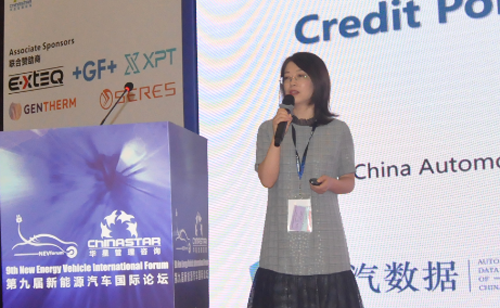 Director Assistant of Automotive Data of China Co., Ltd., CATARC
Speech Topic: Trend and impact analysis of new energy passenger and commercial vehicle credit policy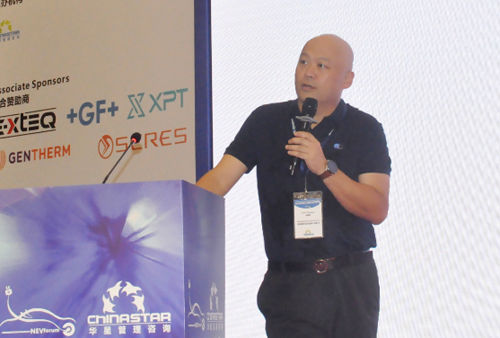 General Manager of National New Energy Vehicle Technology Innovation Center
Speech Topic: Technology development trend and innovation ecological construction of new energy vehicle in China
Industry Technical Consultant of Dassault Systèmes
Speech Topic: DASSAULT SYSTEMES ACCELERATION FOR BATTERY ENGINERRING
Vice president of New Energy Vehicle Development Institute, FAW Group
Speech Topic: FAW New Energy Technology Route Development and Electric Vehicle Safety Practice
Senior Vice President of YUDO New Energy Automobile Co., Ltd.
Speech Topic: Innovation and Development of New Energy Vehicle Industry Chain in the Reform Period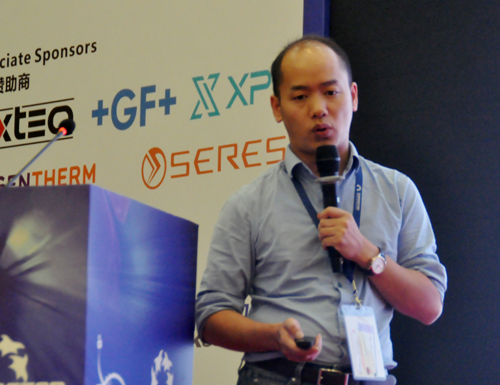 Technical Director of JAC New Energy Passenger Car Company
Speech Topic: Cellular battery: safety solution for high performance electric vehicle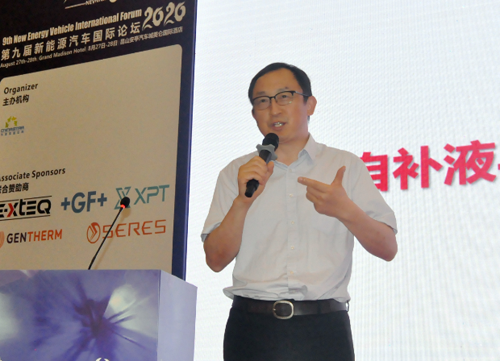 China & Southeast Asia General Manager of Tech
Speech Topic: Tech Auto Tire Sealant & Tire Repair Technology Helps New Energy Vehicle Lightweight
Director of Power Battery Development Department, Lishen Battery
Speech Topic: Technical analysis of long life power battery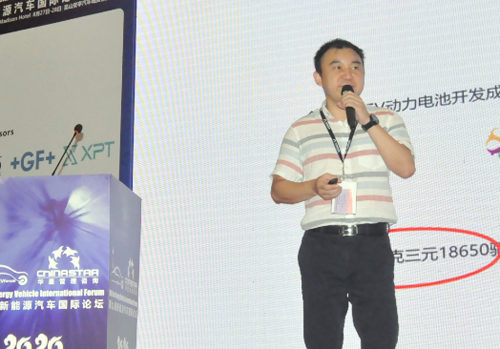 CTO & Chairman Assistant of Shenzhen Bak Power Battery Co., Ltd.
Speech Topic: Cylindrical Battery Technology with High Specific Energy and High Safety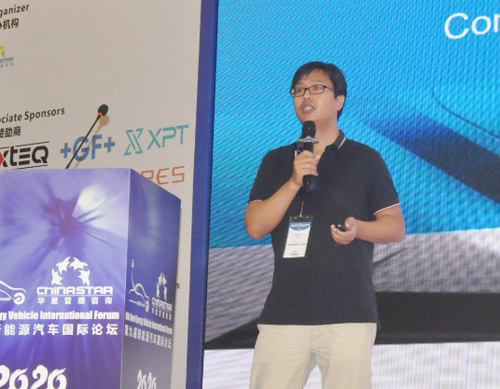 Principal Engineer of Battery Engineering Department, BAIC BJEV Engineering Research Institute
Speech Topic: Research on battery thermal management control strategy based on one dimensional simulation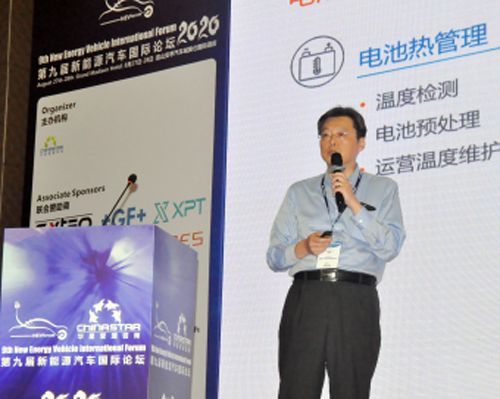 Product Manager of Battery Sub-systems Asia, Gentherm
Speech Topic: Gentherm Battery Thermal Management and Cell Connecting Technologies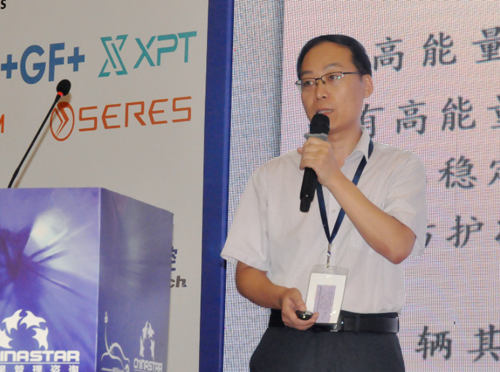 Manager of Single Technology Engineering Department of Henan Lithium Power Source Co. Ltd.
Speech Topic: Safety responsibility of vehicle lithium ion battery and power supply system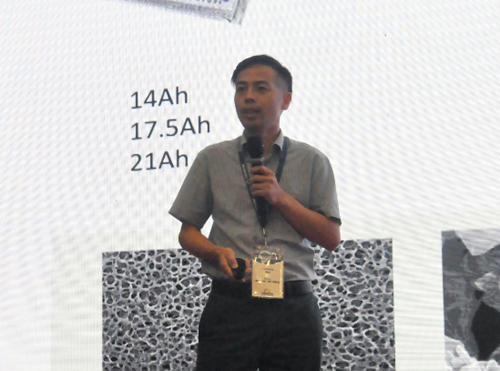 Chief Engineer of Microvast
Speech Topic: Challenge and opportunity of high energy density to battery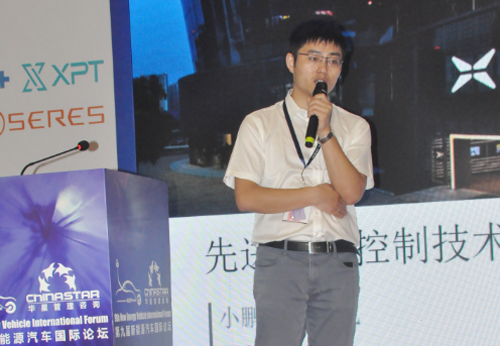 Motor Control Expert of Xpeng Motors
Speech Topic: Advanced motor control technology and vehicle application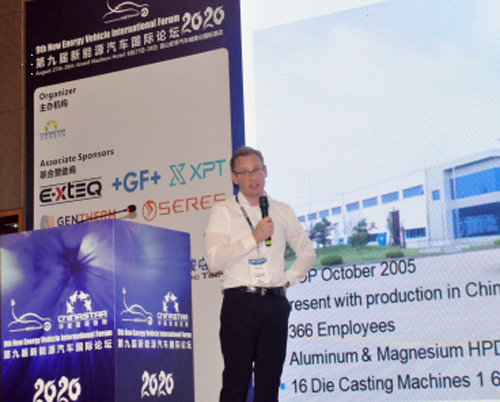 Head of R&D Asia and Member of the BU Management Team, GF Casting Solutions
Speech Topic: Light Weight Casting Parts for NEV Applications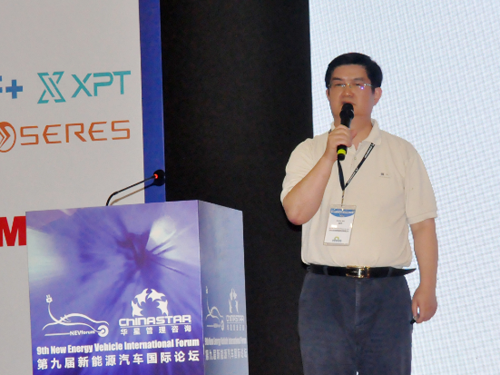 Chairman of Suzhou DSM Green Power Co., Ltd.
Speech Topic: Review of extended range electric vehicle technology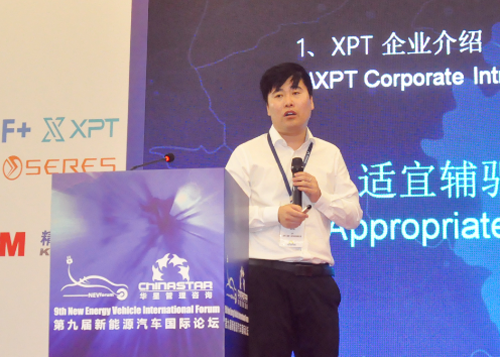 Manager of Mechanical Capability and Application Department, XPT
Speech Topic: Appropriate EDS for Auxiliary Drive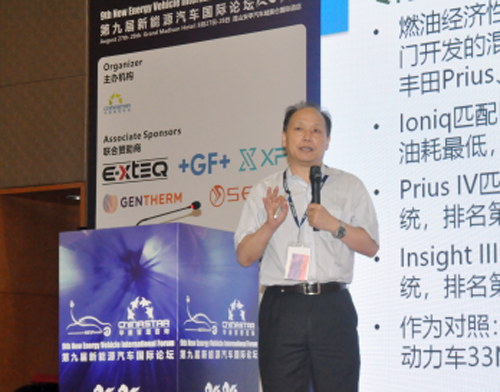 Chief Expert on Hybrid Power, National New Energy Vehicle Technology Innovation Center & National Distinguished Expert
Speech Topic: Single-motor and 12-speed NeTC hybrid transmission
Researcher & Doctoral Supervisor of Institute Electrical Engineering Chinese Academy Of Sciences
Speech Topic: SiC Device and Motor Drive in EV Application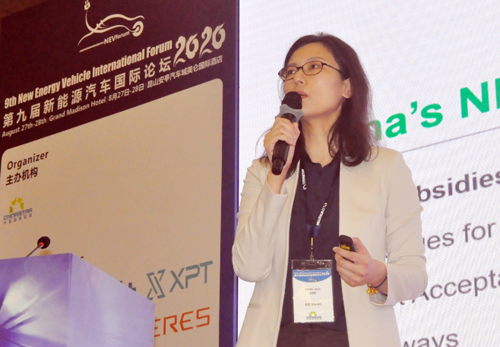 Senior Analyst of IHS Markit
Speech Topic: China's NEV policy and an update on its effects
System And EMC Expert of SERES
Speech Topic: Application of Simulation in the Design of New Energy Vehicles' Power Battery, Electric Motor and Electric Control System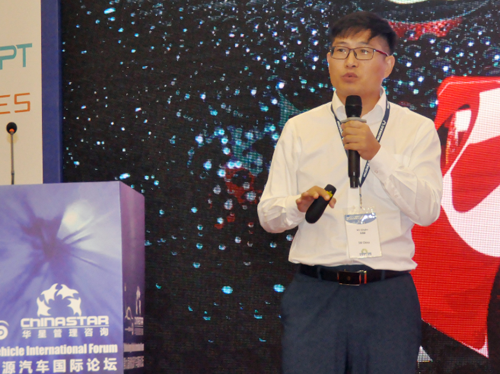 Technical Expert on Grinding Application of 3M China
Speech Topic: 3M Abrasive Total Solution in Automotive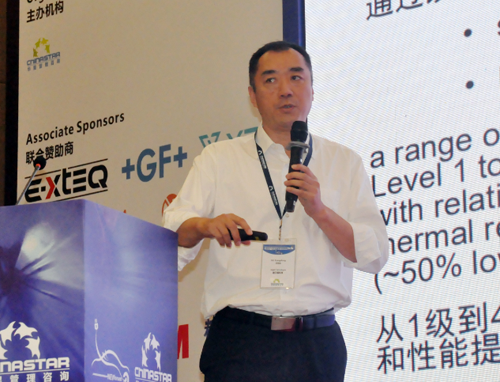 Engineering Director, Asia Pacific, Electrification & Electronics, Delphi Technologies
Speech Topic: High power density power electronic components for hybrid / electric vehicle applications
Marketing Manager of Industrial Power Control Department in the Greater China Region, Infineon
Speech Topic: System Cost Control Of Motor Driver For Commercial Electric Vehicle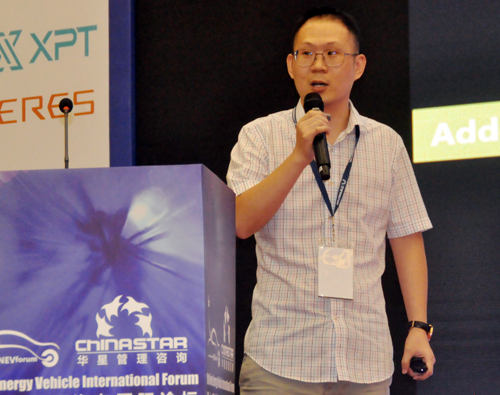 Deputy General Manager of APG-ELAPHE Power Technology Co., Ltd., Zhejiang Asia-pacific Mechanical & Electronic Co., Ltd.
Speech Topic: In-wheel Key Features, Benefits and Market Opportunities
Vice President of TELD
Speech Topic: Smart charging network is the largest application scenario of industrial Internet
Senior Vice President of Wanbang New Energy Investment Group Co., Ltd./Star Charge
Speech Topic: Thinking and reform of charging new scene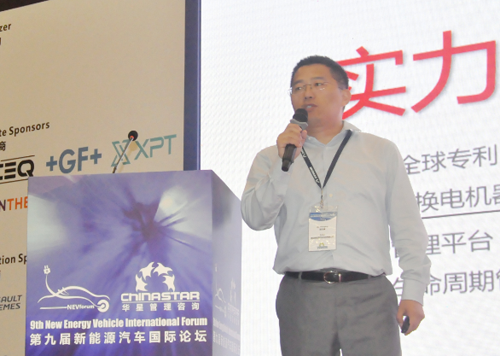 Deputy General Manager of Operations Center, Aulton
Speech Topic: Aulton New Energy—Opens The Curtain Of Power Exchange 2.0 Era
General Manager of the Product Technology Department, China Southern Power Grid Co. Ltd.
Speech Topic: Promoting Transportation And Energy Revolution With New Infrastructure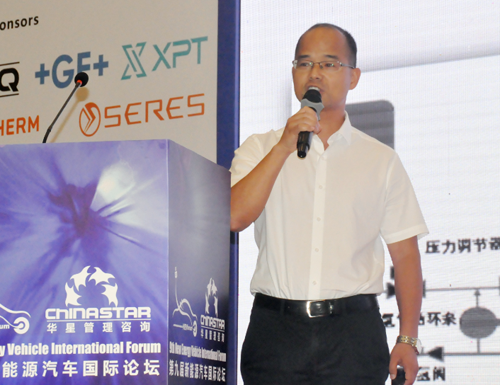 Operation Director of Engineering Application BD, Sunrise Power Co., Ltd.
Speech Topic: Industrialization development and practice of vehicle fuel cell technology
China Sales Director of Ballard
Speech Topic: Prospect of wide application of hydrogen energy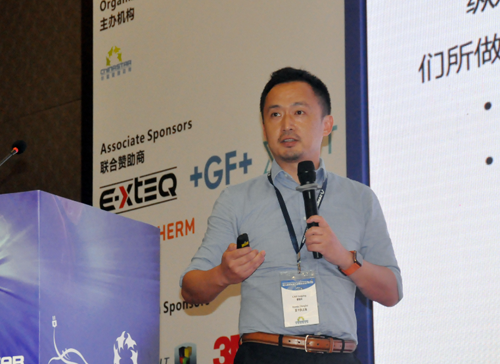 VEH Product Group Director of Ricardo Shanghai
Speech Topic: Fuel Cell - Sustainable Cleaning Solution For Long Distance Commercial Vehicles
Thanks again to the sponsors for their support of this event:
GF Casting Solutions、KUS Group、Dassault Systèmes、SERES、EXTEQ、Suzhou DSM Green Power、3M、XPT、Gentherm.
The 10th New Energy Vehicle International Forum 2021 will be held in Shanghai from March 25th to 26th, 2021. Looking forward to your participation.
Contact Us:Catherine TAN
Tel: +86(0)755-23300049
Email: catherine.tan@star-sz.com / catherine.tan@nevhx.com
Event Web:http://www.star-sz.com/nev