The 12th New Energy Vehicle International Forum 2022 had been Successfully Concluded
---
The 12th New Energy Vehicle International 2022, organized by China Star Consulting Company was held on August 18th-19th at Suzhou has come to a satisfactory close.
The summit attracted 500+ guests and 21+ sponsors. During the conference, a total of more than 33 authoritative guests at home and abroad conducted a two-day constructive and creative discussion on Market Analysis & OEMs' Electrification Status and Technology 、Power Battery Technology, Thermal Management and Battery Safety、Electric Drive Technology of New Energy Vehicles、Infrastructure Construction and Charging Technology、Hydrogen Fuel Cell and Hybrid Technology. The conference brought many bright spots, the atmosphere was unusually warm, and all the guests enjoyed it.
The following are some live photos:
Some speakers gave a wonderful reports and speeches in the past two-days conference.
BMW (China), Manager, Battery Cell Development
Speech Topic: Sustainable Electrification– The BMW Way
China Association of Automobile Manufacturers, Deputy Secretary-General, (CAAM)
Speech Topic: Introduction to the Development of New Energy Vehicles in China
Carl Zeiss, NEV Business Sales Manager
Speech Topic: Exploration on Quality Inspection and Control of New Energy Vehicle Power Battery
Pickering, Application Engineer
Speech Topic: Advantages of adopting modular scheme in BMS test
LeddarTech, Sales Director, China
Speech Topic: SOLVING CRITICAL ADAS/AD SENSING CHALLENGES-RAW DATA FUSION AND PERCEPTION TECHNOLOGY
EVE Power, General Manager of Product Sales Department, Domestic Marketing Center
Speech Topic: EVE Automotive Large Cylinder-46 Series Strategic Product Introduction
Great Power, Product Director of Research Institute
Speech Topic: Power Battery Technology of Great Power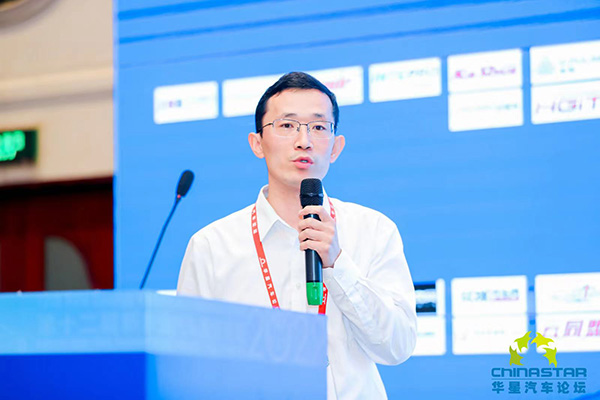 Oerlikon Metco, FS/TIS Testing & Process Development Manager
Speech Topic: Innovative Cell level Thermal Insulation—Multi-functional Cell Separator Application
Parker LORD, APS China Product Manager
Speech Topic: Advanced Thermal Management Materials Help The Development Of New Energy Vehicle Industry
CollTech, Senior Engineer, Electronics & New Energy Vehicle Adhesives Department
Speech Topic: Better bonding and thermal dissipation adhesive solutions for battery systems
Henan Lithium Power Source Co. Ltd, Vice President of Technology
Speech Topic: Prospect of Application of Power Batteries for New Energy Electric Vehicles in Segments
BAIC BJEV, Pack Thermal Design and Simulation Engineer
Speech Topic: Solutions to improve the low-temperature use experience of power batteries
ZEEKR, System Control Chief Engineer
Speech Topic: Region Control Technology of Electric Vehicles
Changan Ford, New Energy Vehicle Control Supervisor
Speech Topic: Power Split Hybrid System
AKKA, Powertrain Department Director
Speech Topic: Comparative Analysis of Hybrid Architecture and Control Strategy at Home and Abroad
MacDermid Alpha Electronics Solutions, EV Technology Manager
Speech Topic: Sintering of Automotive Traction Module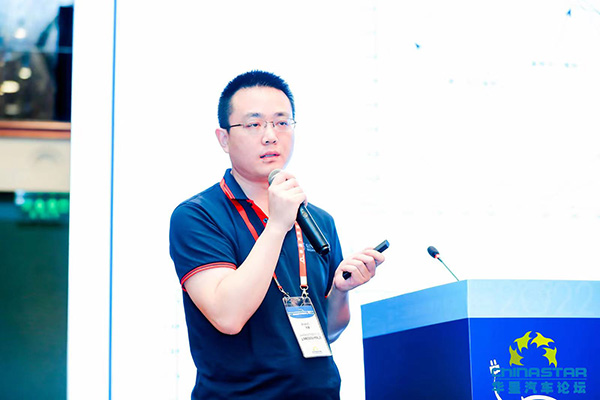 SHANGHAI AUTO EDRIVE, Chief Engineer of Electric Control Research Institute
Speech Topic: Typical Strategy for BEV's Permanent Magnet Synchronous Motor Control
Roundtable Discussion: Challenges and Opportunities of Domestic Hybrid and Pure Electric Vehicle Development
Moderator: AKKA, Powertrain Department Director
Panelist:
EVE Power, Senior Manager of Passenger Car Product Line, Domestic Marketing Center
DFMC Technical Centre, Chief Engineer, New Energy and Powertrain Dept
Stellantis, CAE Engineer
Jaguar Land Rover, ERAD Quality Improvement Senior Engineer
SHANGHAI E-PROPULSION AUTO TECHNOLOGY, Senior Director of Electric Drive System Department and Technical Director of Battery Structure
Speech Topic: SAIC Battery Products and Development Thinking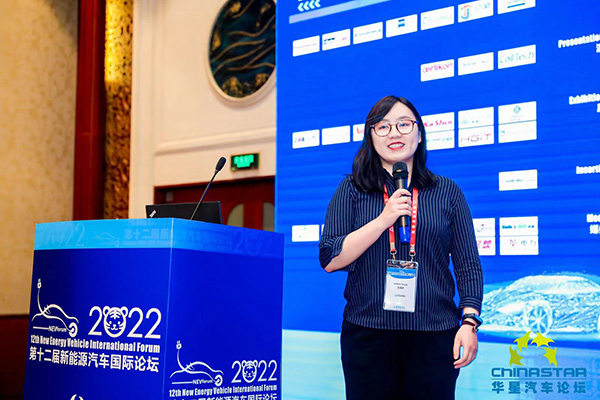 Stellantis, CAE Engineer
Speech Topic: VE Application In Battery Pack Development
Chroma, Business Manager of Measuring Instrument Division
Speech Topic: Prevent the power battery from catching fire, start with the correct dry cell insulation test
IM Motors, Manager of Thermal Management Platform System
Speech Topic: Research on Low Temperature Range and Thermal Solutions of EV
Tsinghua University
Speech Topic: Research Progress in Battery Safety Technologies
DFMC Technical Centre, Chief Engineer, New Energy and Powertrain Dept
Speech Topic: Hybrid DHT Configuration Based on Application Scenario and Its Modular Design
FOTON, Director of New Energy Electric Drive
Speech Topic: New Energy Commercial Vehicle Industry and Technology Development Report
Rosenberger, High Voltage Product Manager of Automotive Electronics Division
Speech Topic: High Voltage Connector Solutions for the Future
Shanghai EVK E-Motor Technology, Co Founder and Chief Engineer
Speech Topic: EVK 3rd Flat Wire Motor Technology and Advantages
Roland Berger, Associate partner
Speech Topic: Development Prospect of New Energy Vehicles under the Trend of Carbon Neutrality
TELD NEW ENERGY, Director of Market Support
Speech Topic: Charging Network Supports the Development of Electric Vehicles
Wanbang Digital Energy, Product Planning Director
Speech Topic: DPA Double-Layer Power Pool - Key Technology of Efficient Public Charging
Dr. Han Zhen
Speech Topic: New Energy Vehicles Open the Super Charging Era
Sunrise Power Co., LTD./ National Engineering Research Center of Fuel Cell and Hydrogen Technology, CTO
Speech Topic: Multi-Scene Application Exploration and Practice of Fuel Cells
Infineon China, Senior Market Manager of Automotive Electronics Division
Speech Topic: Power electronic system and system solution in fuel cell
At the same time, the 12th new energy vehicle International Forum 2022 also commended enterprises that have made outstanding contributions to the industry. The winners are as follows:
Outstanding Contribution to Environmental Sustainability Award in NEV Industry—BMW
Annual Thermal Management System Innovation Award—Pickering, Oerlikon Metco
Best Power Battery Equipment Award—Carl Zeiss
NEV Core Technology Innovation Award—MacDermid Alpha, DECO
Innovative Product Award for Automotive Electronic Science and Technology—Rosenberger
Annual Power Battery Equipment Technology Innovation Award—Chroma
Annual Technology Innovation Award for Thermal Management Materials Industry—Parker LORD
Annual Best Power Battery Material Award—CollTech
Autonomous Driving Solution of the Year—LeddarTech
Best Innovative E-Powertrain Control Solution—Shanghai G-Pulse Electronics Technology
Outstanding Contribution Award in NEV Industry—Ka Shui Group
System Integration Excellent Enterprise Award—Intepro
Award for Innovative Fastening and Fluid Connecting Solutions for Evs —ARaymond
Power System Outstanding Enterprise Award—Zhejiang SF Oilless Bearing Co., Ltd.
Outstanding Contribution Award for NEV Battery, Motor and Electric Control Connection System—Changzhou Nuode Electrical Co., Ltd.
EV Charging and Swapping Influence Award—TELD, Shenzhen Kehua Hengsheng
Thanks again to the sponsors for their support of this event:
Pickering, Daixin Electronic Technology, Chroma, Carl Zeiss, MacDermid Alpha, Rosenberger, Parker LORD, DECO Automotive, CollTech, G-Pulse Electronics, LeddarTech, Ka Shui Group, Intepro, Oerlikon Metco, Nuode, Ampron, ARaymond, SF Oilless Bearing, Magtron, Huagong Innovation Technology, Mitsubishi Chemical.
The 13th New Energy Vehicle Technology Forum will be held in Shenzhen from November 17th to 18th, 2022. Looking forward to your participation.




Contact Us: Catherine 0755-23300049; catherine.tan@star-sz.com