The 10th New Energy Vehicle International Forum 2021 had been Successfully Concluded
The 10th New Energy Vehicle Technology Forum 2021, organized by China Star Consulting Company, was held on March 25th-26th at Sorl Hotel (Shanghai) has
come to a satisfactory close. During the conference, a total of more than 30 authoritative guests at home and abroad conducted a two-day constructive and
creative discussion on OEMs' Electrification Progress, Market Analysis and Core Technology Innovation、Power battery technology and Solutions、Motor & Electric
Control Technology、Hydrogen Fuel Cell Technology、Infrastructure Construction and Charging & Swapping Technology. The conference brought many bright
spots, the atmosphere was unusually warm, and all the guests enjoyed it.
The organization of The 10th New Energy Vehicle International Forum 2021 has been widely concerned in the industry, and its growth and glory are inseparable
from the strong support of all parties, so we would like to highly thank all the participants, speakers, sponsors and media friends for their support and participation.
The following are some live photos: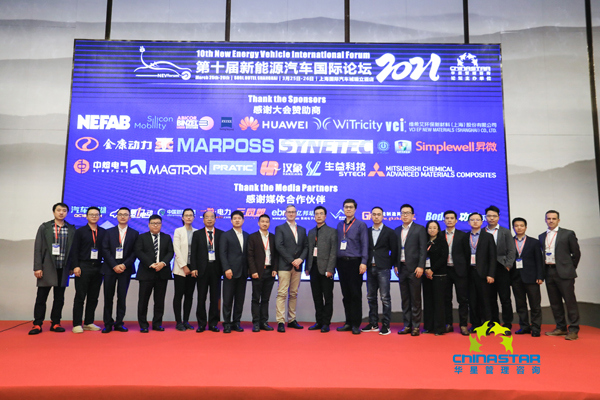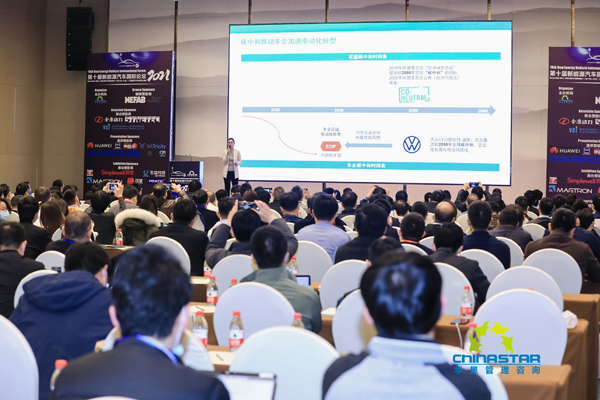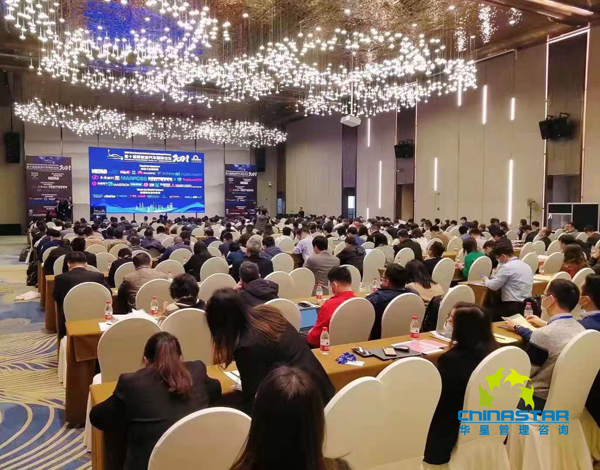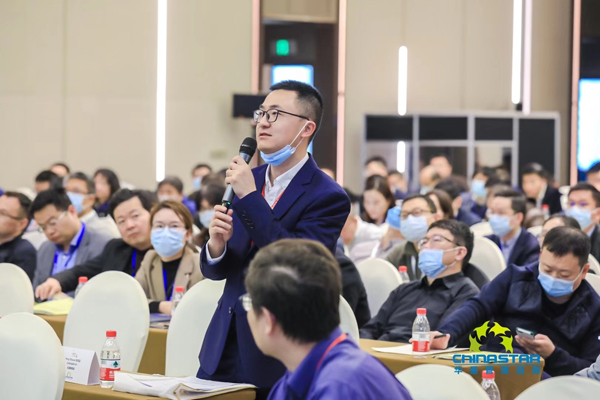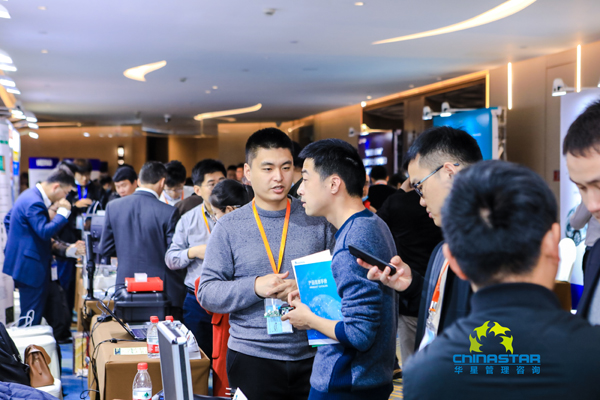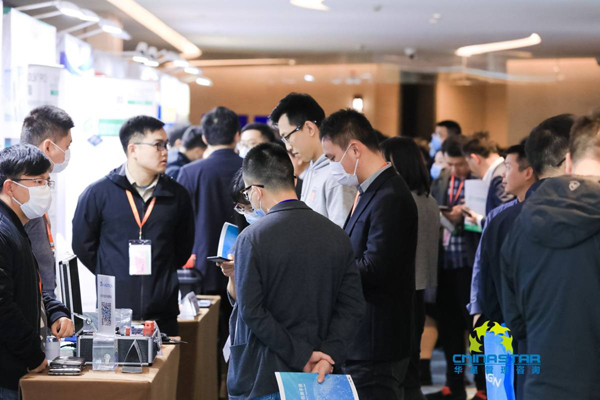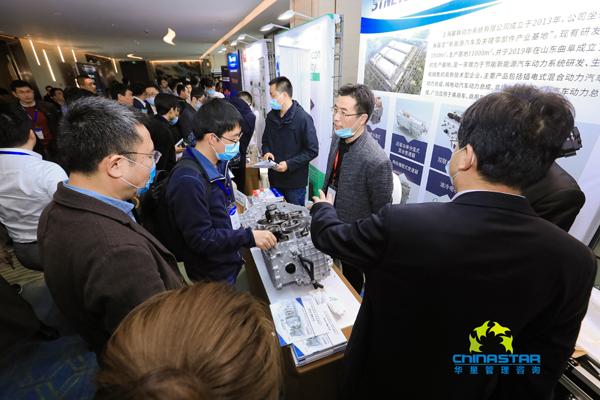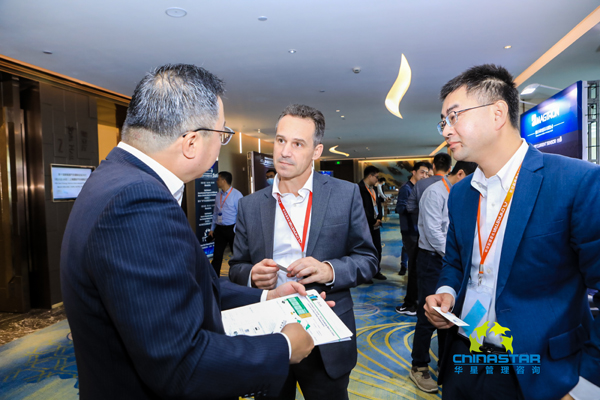 Some speakers gave a wonderful reports and speeches during the two-days conference.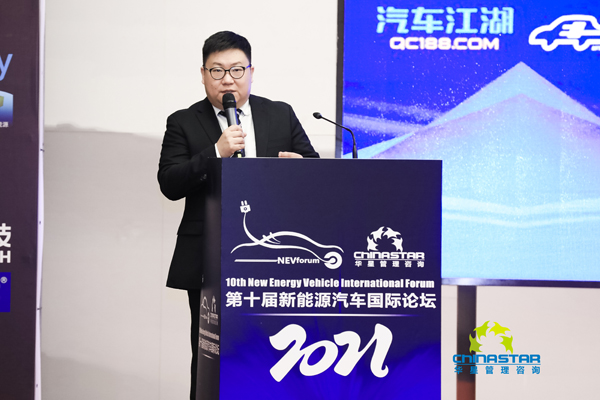 Senior Manager of New Energy Vehicle R & D Department, BMW China
Speech Topic: BMW ELECTRIFICATION STRATEGY & TECHNICAL TREND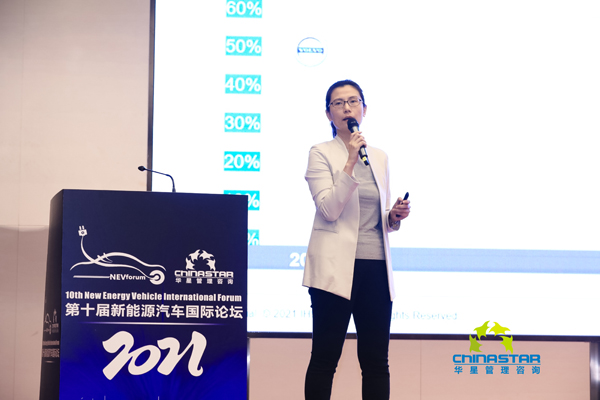 Senior Analyst, IHS Markit
Speech Topic: Impact of Carbon Neutrality Targets on New Energy Market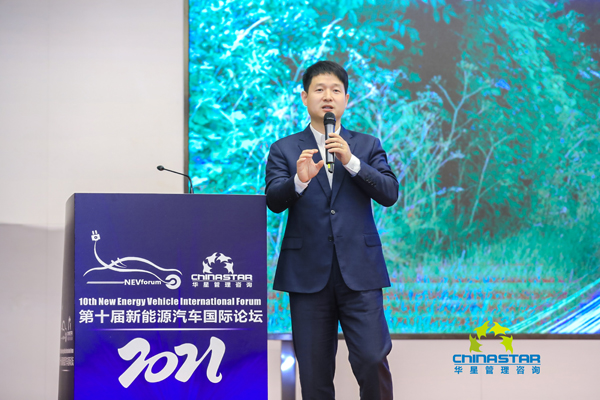 Vice President, mPower Domain, Digital Power Product Line, HUAWEI TECHNOLOGIES CO.,LTD
Speech Topic: Focusing on High-voltage Development, Creating the Future of Electrification Together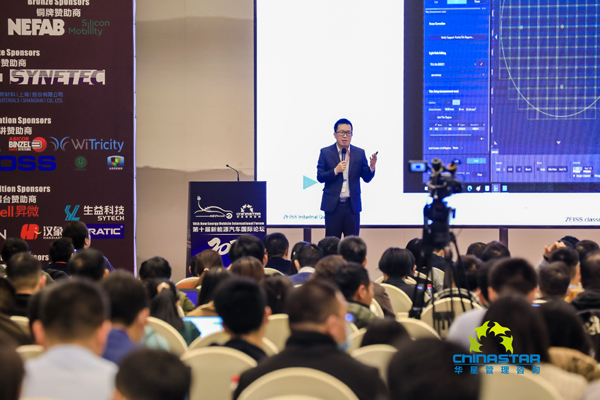 Head of Sales in China for New Energy Vehicle Business, Carl Zeiss
Speech Topic: Power Battery Manufacturing Quality Control Solutions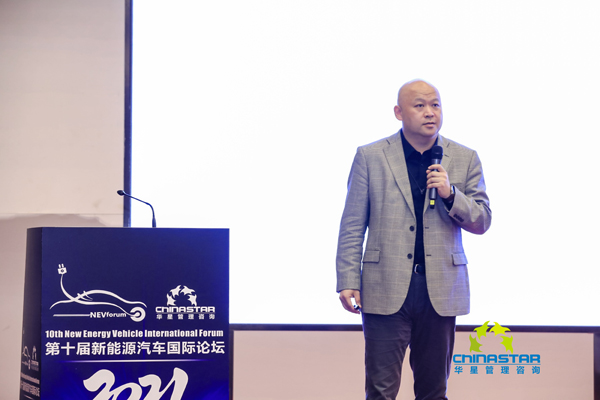 Director and General Manager, National New Energy Vehicle Technology Innovation Center
Speech Topic: Development Ecology of China's Automobile Chip Industry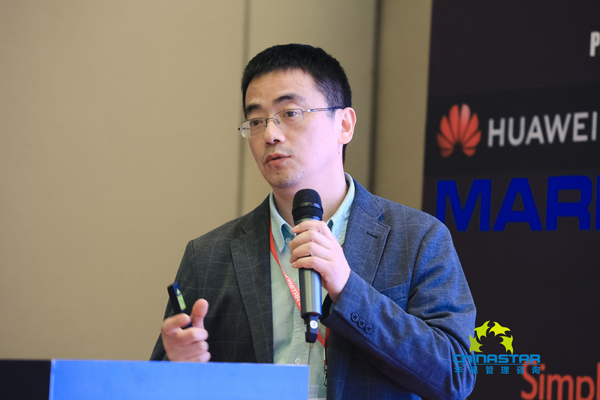 President of Product Engineering Institute, GOTION HIGH-TECH
Speech Topic: Design prospect of high quality power battery products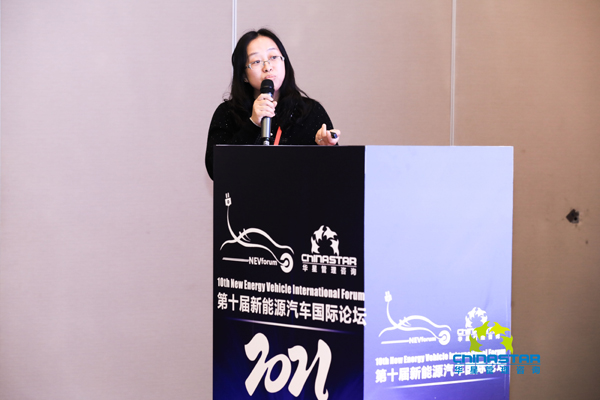 Director of Square Li-ion Battery Product Development Dept, Lishen Battery
Speech Topic: Research on the Swelling Force during the Cycle of Power Battery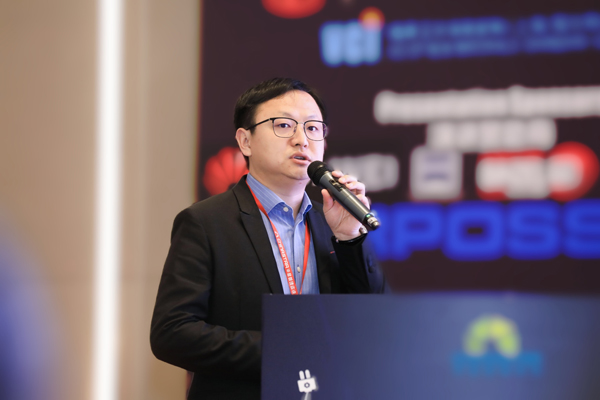 Sales of Laser Business Department, ABICOR BINZEL
Speech Topic: Laser Welding Solutions for Power Batteries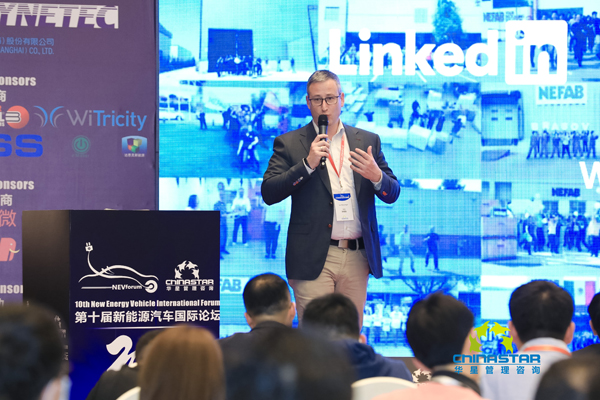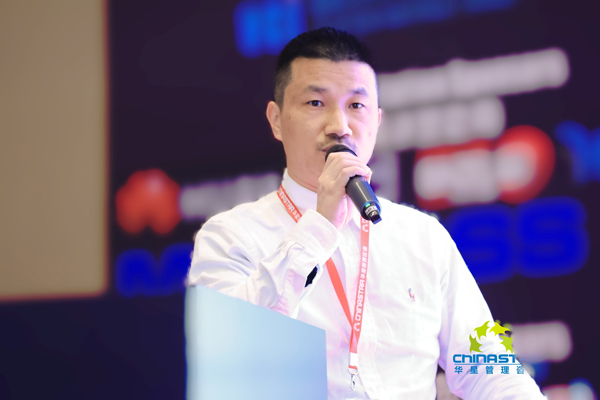 Vice President Sales & Marketing and Director of the LIB Segment, Nefab Asia Pacific
Market Manager of LiB Segment, Nefab China
Speech Topic: How to Master the New Regulations for Battery Transportation – Overview and Case Studies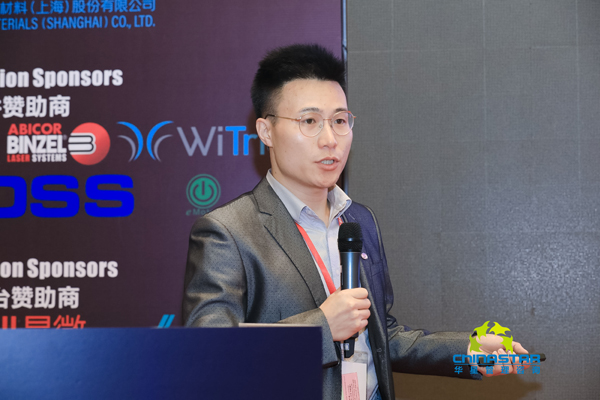 Director, Application Room, Battery System Department, JINKANG
Speech Topic: "Flameless" Battery Technology of JINKANG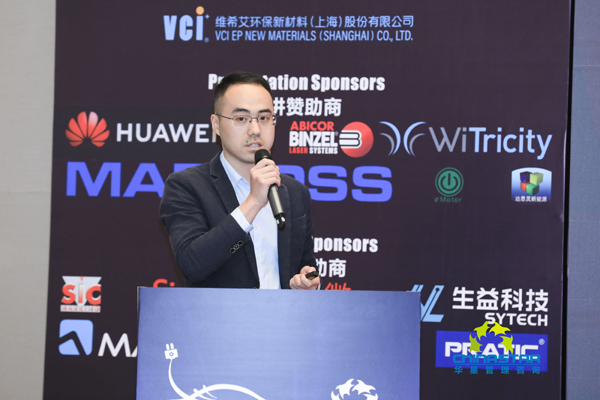 High and Low Voltage Electrical Module Manager of Battery System Department, CHERY NEW ENERGY
Speech Topic: Design of High-safety Battery System with Intelligent Temperature Control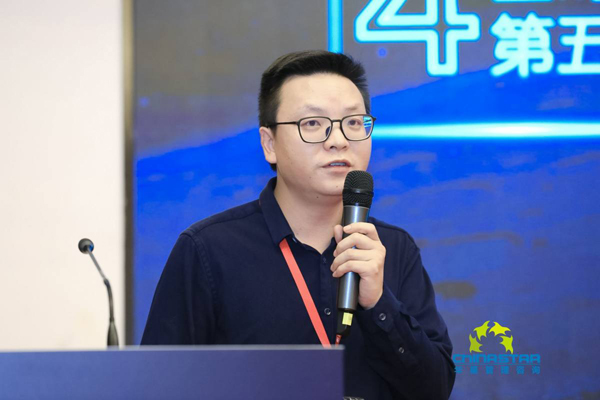 Head of Component Development Department of New Energy Center, GAC R&D Center
Speech Topic: GAC's Exploratory Research in Key Areas of New Energy Vehicle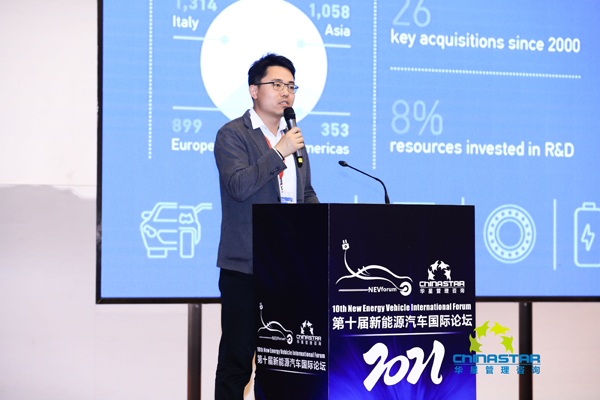 Specialist of New Energy Vehicle Product Application, Marposs SH Trading Ltd
Speech Topic: Quality testing of e-motors with Partial Discharge analysis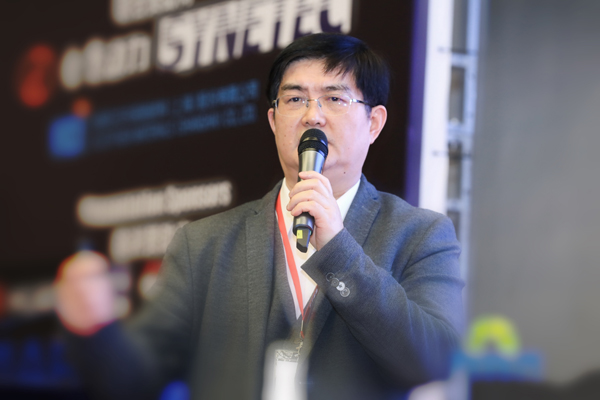 Chairman & Founder, Suzhou DSM Green Power Co., Ltd
Speech Topic: Intelligent Range-extending Power System and Standardized Ecological Chain Technology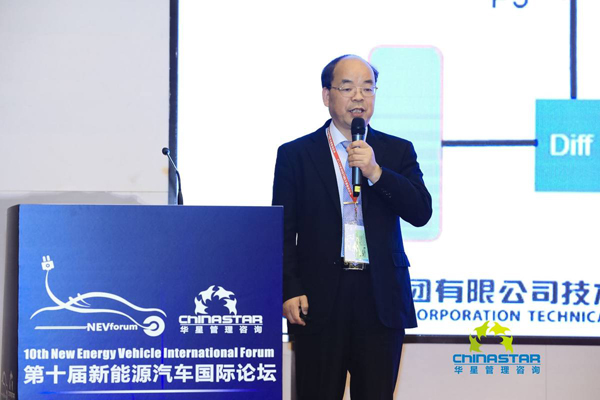 Chief Engineer of Powertrain Technology, Dongfeng Motor Corporation
Speech Topic: Analysis of Trend of Hybrid Electric Drive
Supervisor of Software Development for Electric Drive Element, Changan New Energy Automobile Co., Ltd
Speech Topic: Estimation method of motor rotor temperature for pure electric vehicle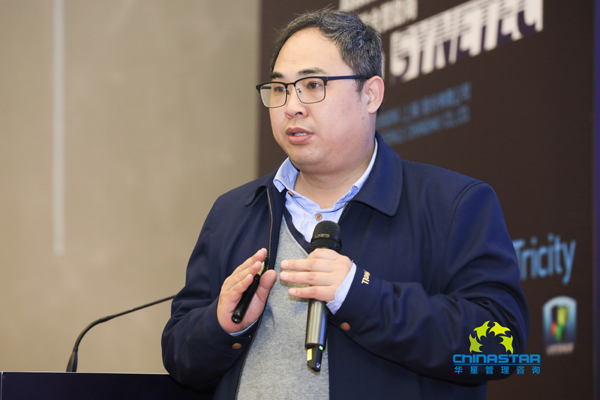 Product Director, Sky-well New Energy Automobile Group Co. Ltd.
Speech Topic: Application of Integrated Drive Axle in Specific Scenes of Commercial Vehicles
General Manager of R & D Center, RiseSun MGL New Energy Science & Technology Co., Ltd.
Speech Topic: High Energy Ratio Lithium Ion Battery And its Key Technology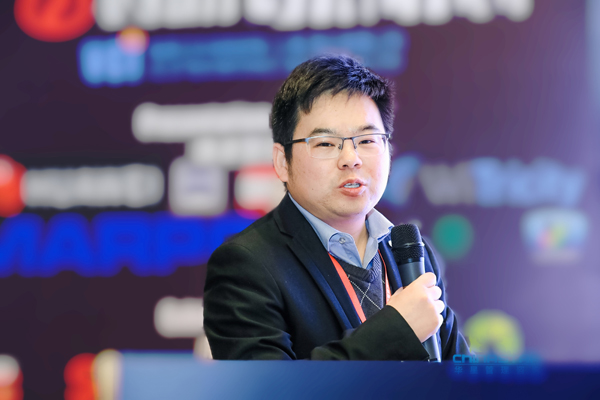 President of battery Engineering Institute, Phylion Battery Co.,Ltd.
Speech Topic: Application of Manganese Multi-element Composite Lithium Battery in New Energy Vehicles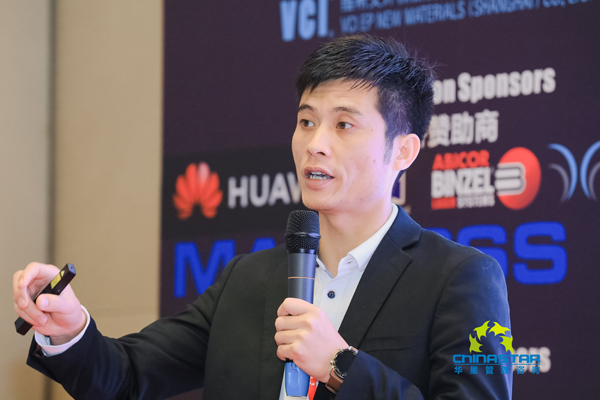 Marketing Director, VCI EP NEW MATERIALS (SHANGHAI) CO., LTD.
Speech Topic: Application of VCI+ Anti-rust Technology in New Energy Vehicles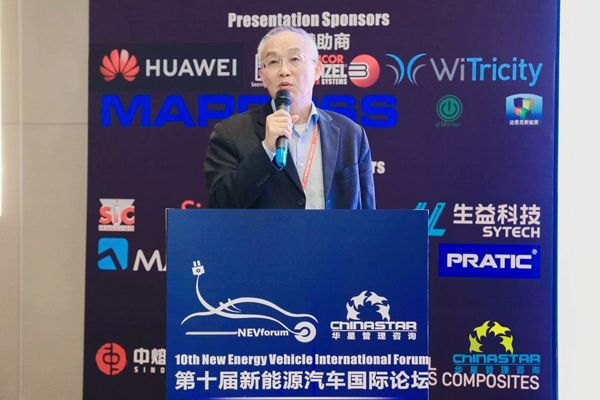 Professor, Director of Vehicle Engineering Department of CDHK and Director of Fuel Cell Vehicle Technology Research Institute, Tongji University
Speech Topic: Necessity and Prospects for Development of Fuel Cell Vehicles in China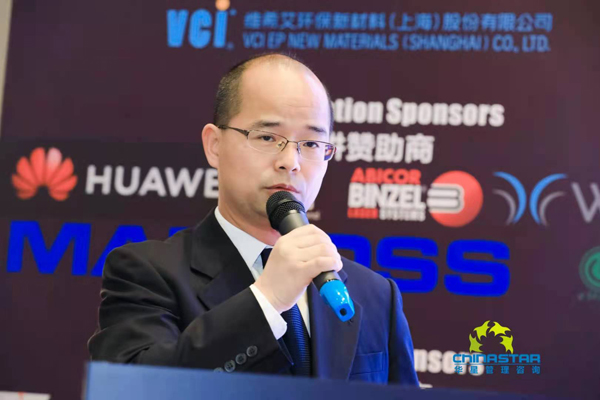 General Manager of Marketing Center, Sunrise Power Co., Ltd.
Speech Topic: Development and Application of High Specific Power Fuel Cell Stack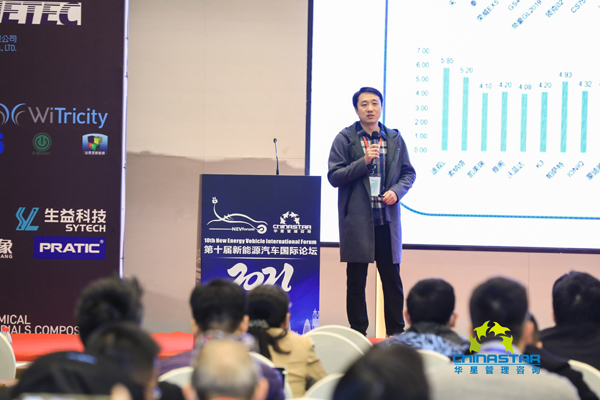 Hybrid Power Team Manager, National New Energy Vehicle Technology Innovation Center
Speech Topic: The hybrid road is wide and long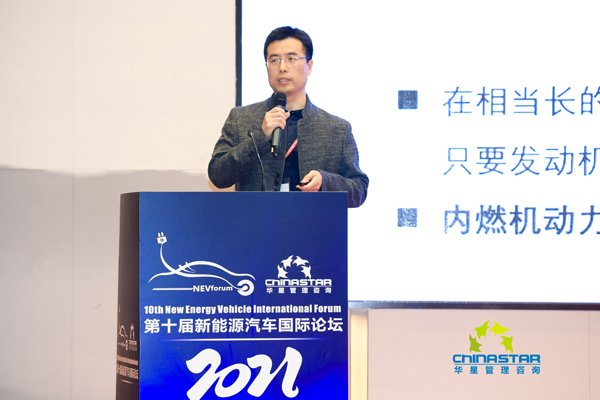 Deputy General Manager & Chief Technical Engineer, Shanghai SYNETEC AUTOMOTIVE Co., Ltd.
Speech Topic: New Power Split Hybrid Transmission and Two-gear Range-extended System Solution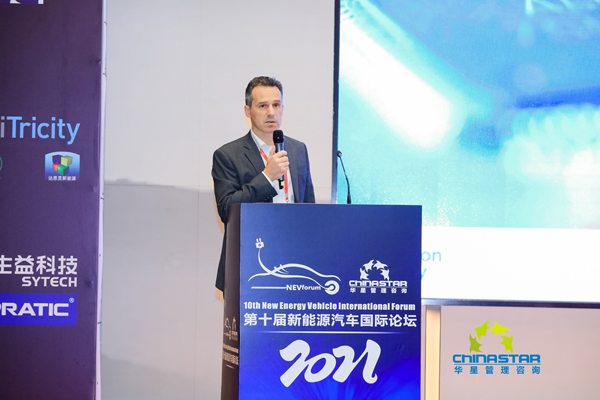 Vice-President of Operations & Quality and General Manager China, Silicon Mobility
Speech Topic: Advanced Real-Time Control of EV Power Electronics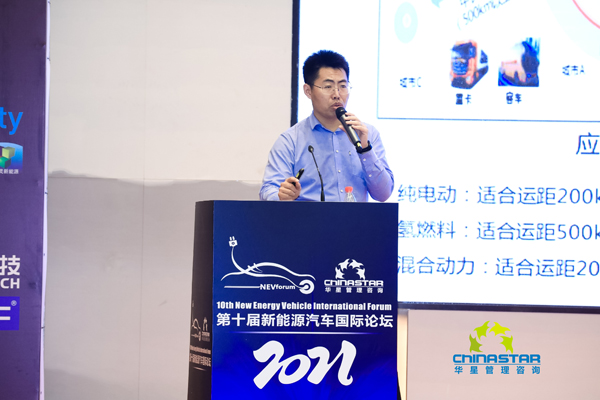 Director of New Energy Electric Drive Institute, FOTON
Speech Topic: Electric Drive Integration Technology for Commercial Vehicles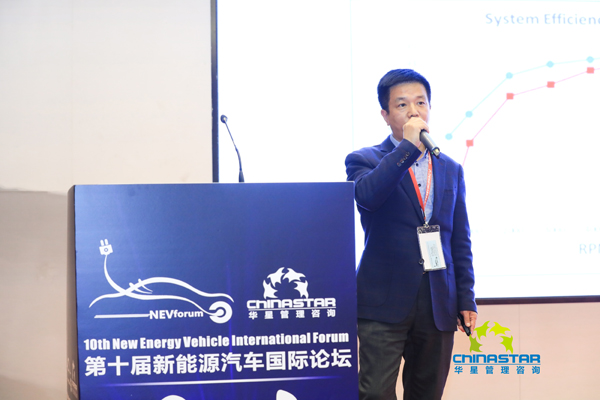 Sales Director for East China Region, e-Motor
Speech Topic: Silicon Carbide Helps Improve Extended Range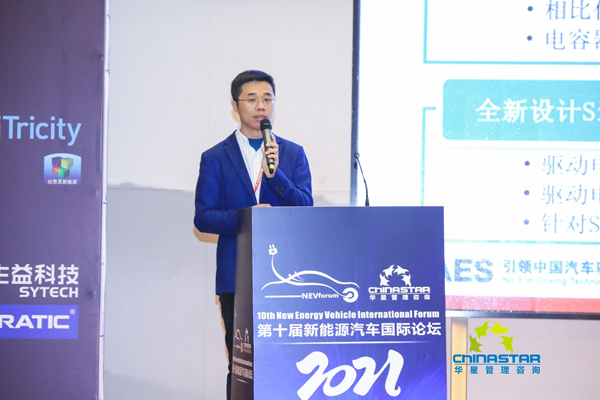 Chief Expert of Electric Control, UAES
Speech Topic: Motor Controller Based on SiC Technology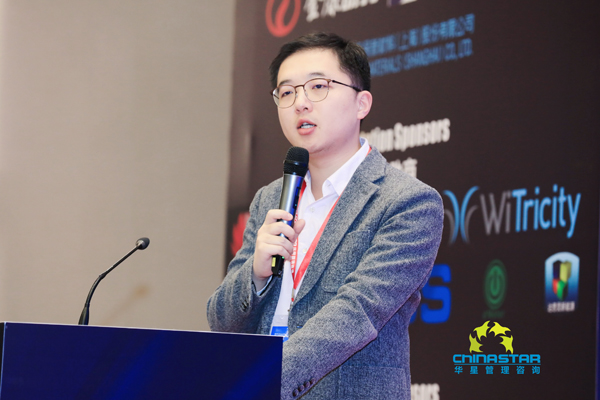 Principal of Automotive Team, Roland Berger Greater China
Speech Topic: Development Trend and Innovation Model of Charging Pile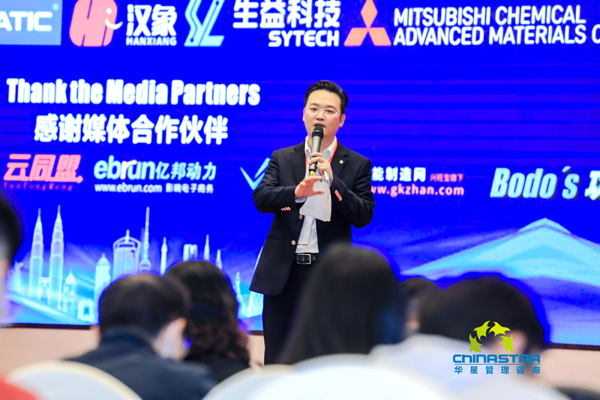 Co founders & Senior Vice President, Wanbang Digital Energy Co., Ltd.
Speech Topic: From New Energy Charging to Digital Energy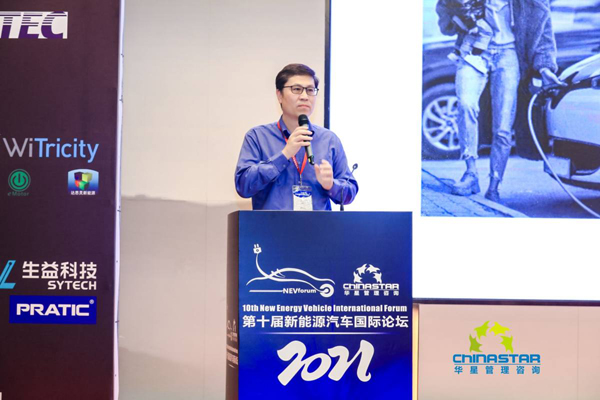 General Manager of Greater China, WiTricity
Speech Topic: Be in Charge, Making EV charging easier than refueling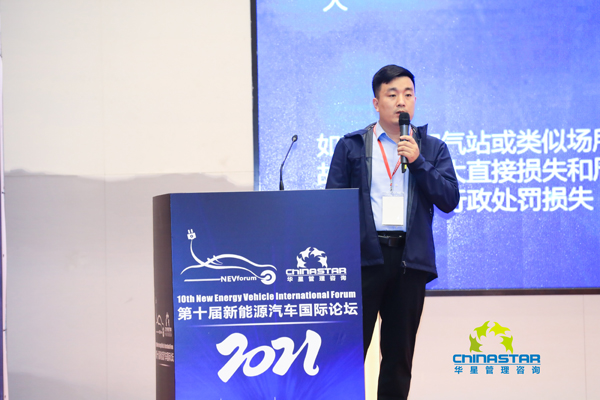 Safety Product Line Manager, TELD
Speech Topic: Two-layer Protection Technology of TELD Charging Network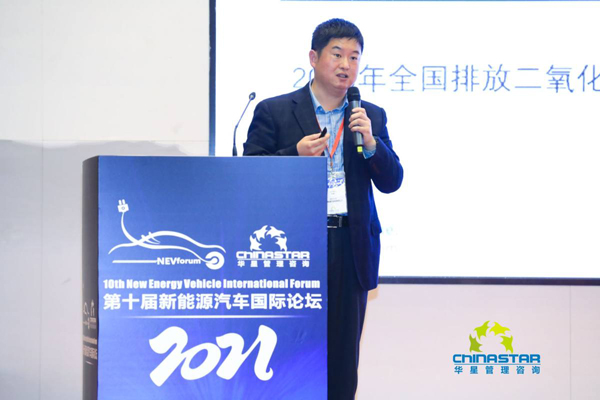 Deputy Principal Engineer, Aulton co., ltd
Speech Topic: Achieving carbon Neutralization through Time Division Multiplexin in Battery Swap Stations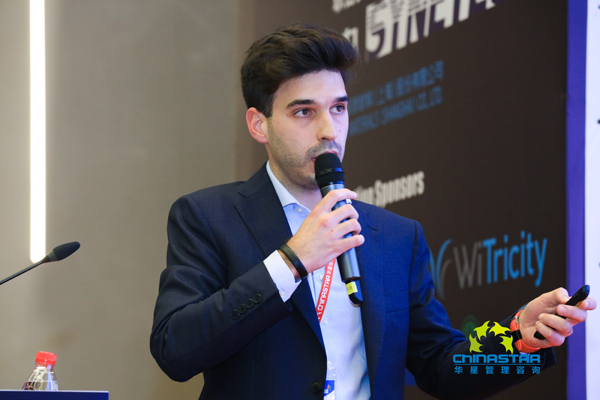 Powertrain Coordinator, Applus + IDIADA
Speech Topic: Charging Simulator for Conformance Tests – Optimizing EV Customer Experience
The organizing committee of "10th New Energy Vehicle International Forum 2021" also commended some companies that have made outstanding contributions to
the industry.:
Outstanding Contribution Award in New Energy Vehicle Industry——BMW
Best Powertrain Award——HUAWEI
Best Lithium Battery Packaging Enterprise Award——NEFAB
Best Innovative E-Powertrain Control Solution——Silicon Mobility SAS
Best Power Battery Equipment Award——ZEISS
Best Wireless Charging Technology Award——WiTricity
NEV Technology Innovation for Battery, Motor and Electric Control Award——JINGKANG
Best Power Semiconductor Module Packaging Enterprise Award——e-Motor
NEV Core Technology Innovation Award——SYNETEC, Marposs, DSM, VCI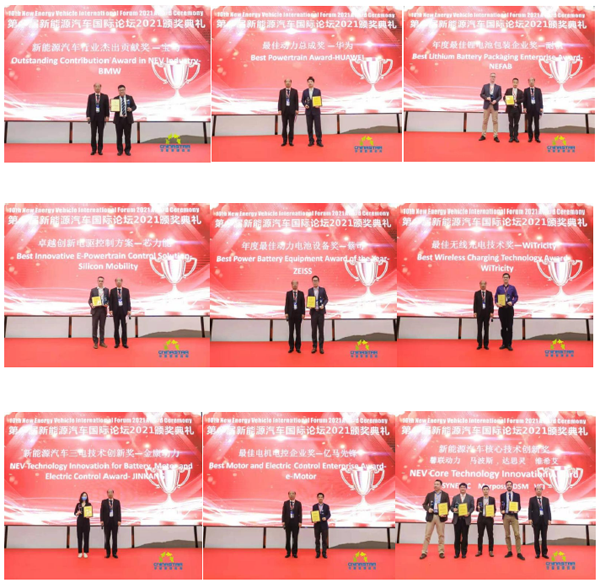 Thanks again to the sponsors for their support of this event:
Nefab, Silicon Mobility, Marposs, VCI EP NEW MATERIALS, WiTricity, SYNETEC, ZEISS, Huawei, ABICOR BINZEL, JINKANG, e-Motor, DSM Green Power, Simplewell,
Xi'an Sinofuse Electric, PRATIC CNC Science & Technology, Magtron, Shengyi Technology, SIC Marking, Hanxiang Intelligent Technology, Mitsubishi Chemical
Advanced Materials.
The 11th New Energy Vehicle Technology Forum will be held in Shanghai from August 26th to 27th, 2021. Looking forward to your participation.
Contact Us:Ms. Catherine TAN 0755-23300049; Catherine.tan@star-sz.com
Event Web:http://www.star-sz.com/nev