The 8th New Energy Vehicle Technology Forum 2019 Has Come to a Satisfactory Close

The 8th New Energy Vehicle Technology Forum 2019, organized by China Star Consulting Company, was held on September 5th-6th at the SORL Hotel in Shanghai has come to a satisfactory close. During the conference, a total of more than 20 authoritative guests at home and abroad conducted a two-day constructive and creative discussion on new energy vehicle policies, market trends, batteries, electric motors and controller technology, new energy vehicle powertrain, charging technologies and forward-looking technologies in the field of new energy vehicles. The conference brought many bright spots, the atmosphere was unusually warm, and all the guests enjoyed it.
The organization of The 8th New Energy Vehicle Technology Forum 2019 has been widely concerned in the industry, and its growth and glory are inseparable from the strong support of all parties, so we would like to highly thank all the participants, sponsors and media friends for their support and participation.
The following are some live photos:
Some speakers gave a wonderful report and speech during the two-day conference.

Vice President of New Technology Research Institute, BAIC Group Speech Topic: Current Status and Development Trend of New Energy Vehicle Industry and Power Battery/Motor/Electric Controller System


Senior Director, Vehicle Propulsion, R&D, Volvo Car Asia Pacific Speech Topic: Leading the Trend: Volvo Cars Electrification - Focusing on Battery Management and Connectivity


Head of Coordinate Measuring Systems Business Unit (Senior Director), ZEISS Industrial Quality Solution Speech Topic: Strategy & Paradigm Shift in the Quality Approach for New Energy Vehicles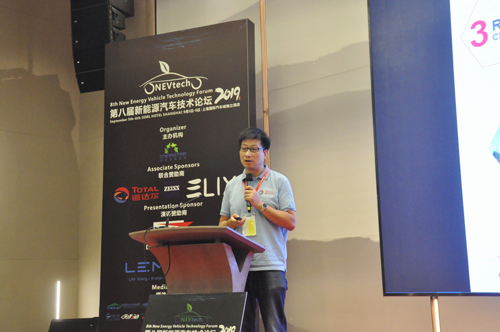 AO Segment Marketing manager and AO Technical Application Manager, Total Joint Speech Topic: Total Electric Vehicle Market Solution


Principal of Automotive Team, Roland Berger Greater China Speech Topic: Development Trend of New Energy Vehicles in China


Product Director, Sky-well New Energy Automobile Group Speech Topic: Power Battery, Motor, Electric Control and New Technology Applications in Logistics Vehicle


Deputy General Manager & President of the Research Institute, Chery New Energy Speech Topic: Thoughts on Chery New Energy's Technical Scheme of Electrical Integration


Sales Director of China, W. L. Gore & Associates Speech Topic: Gore's Explosion-Proof and Pressure Relief Solutions for Battery Pack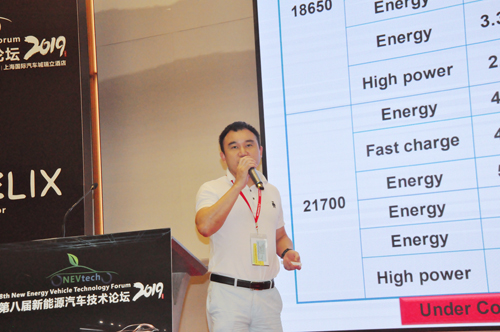 President of Battery Research Institute, Shenzhen Bak Power Battery Co., Ltd Speech Topic: Cylindrical Battery Cells Technology with High Specific Energy and High Safety


Director of Power Battery Research Institute, GREAT POWER Speech Topic: In the Post-subsidy Era, Fast Charging Promotes the Development of EV


Vice President & President of the Research institute, Shaanxi Tongjia Automobile Co. Ltd Speech Topic: System Integration and Key Performance Evaluation of Pure Electric Logistics Vehicle


Researcher in School of mechanical and Vehicle Engineering, Hunan University Speech Topic: Analysis and Research of Reverse LCA Based on VDA Structure


Deputy Director of Power-train Technology Research Center, CAERI Speech Topic: Interpretation Report on the Results of China's New Energy Vehicle Evaluation Procedures (First batch of vehicles)


Motor Control Expert, Xpeng Motors Speech Topic: Key Technologies of Motor Control Efficiency Improvement and Vehicle Matching


Vice President of Electric Drive, HYCET Speech Topic: Technical Analysis of High Performance Integrated Drive System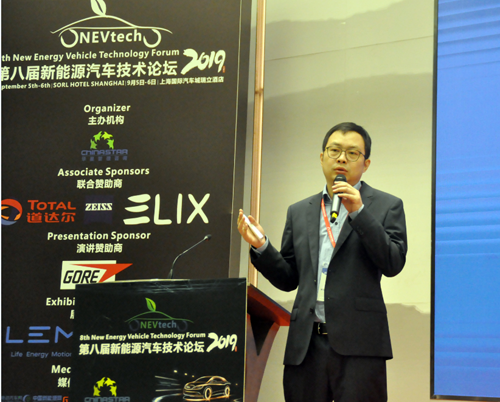 System and EMC Expert, SERES Speech Topic: EMC challenges in the advanced EV drive system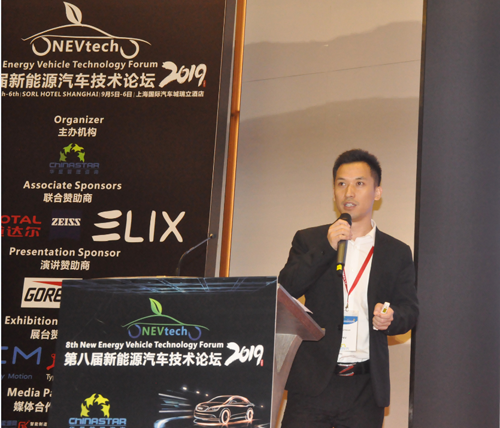 Manager, FEV Powertrain Technology Co., Ltd. Speech Topic: Fuel Cell Technology Solutions Towards New Energy Vehicle Development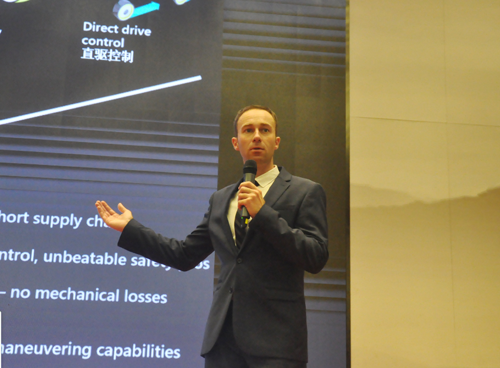 GM, APG-ELAPHE Speech Topic: In-wheel Key Features, Benefits and Market Opportunities


Deputy Director of R&D, Power Management Department, NIO Speech Topic: Charging/Battery Swap Technology and Application Prospect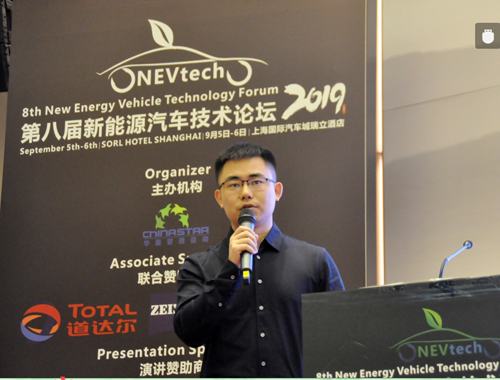 Researcher, State Grid Energy Research Institute Speech Topic: Development Trend of Electric Vehicle and Charging Market in China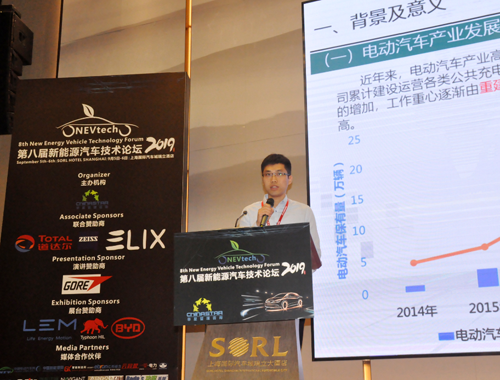 Engineer of Electric Power Technology Center, State Grid Beijing Electric Power Research Institute Speech Topic: On-site Inspection Report of EV Charging Facilities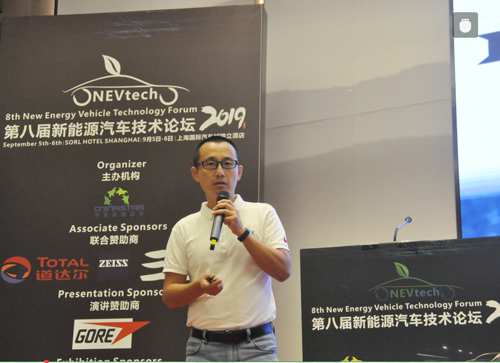 VP B.D(Asia), ELIX Wireless Charging Speech Topic: Wireless Charging Technology and Market Sharing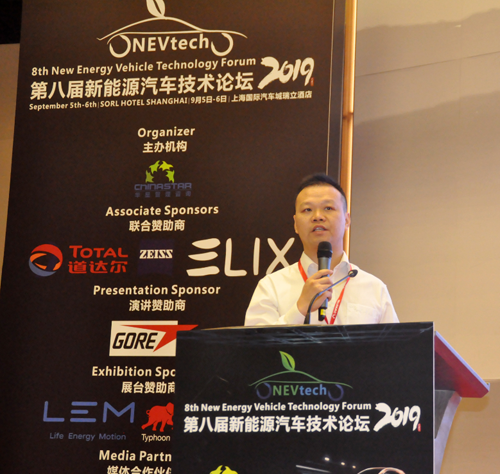 General Manager of Product Technology Department, China Southern Power Grid Co., Ltd. Speech Topic: High Power DC Fast Charging Technology and Charging Station Construction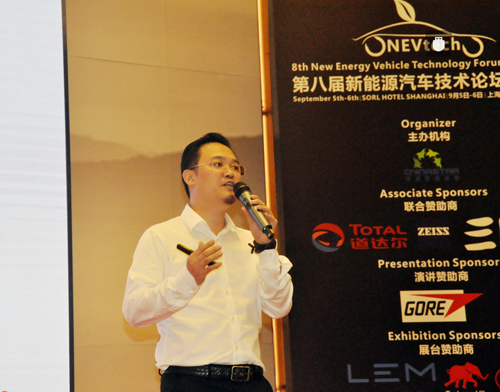 Senior Vice President, Wanbang New Energy Investment Group Co., Ltd.Speech Topic: Gauge Level Trend and Intelligent Application Scene of Charging Equipment
Thanks again to the sponsors for their support of this event:
Total; ZEISS; ELIX Wireless Charging; W. L. Gore & Associates; LEM; Typhoon HIL GmbH; BYD; Zhanyue Intelligent.
The 9th New Energy Vehicle International Forum 2020 will be held in Shanghai from March 26th to 27th, 2020. Looking forward to your participation.
Contact Us:Ms. Mandy MO 0755-23300049; mandy.mo@nevhx.com / mandy.mo@star-sz.com
Event Web:http://www.star-sz.com/nev